Meet Dr. Albert Lin, ND, MD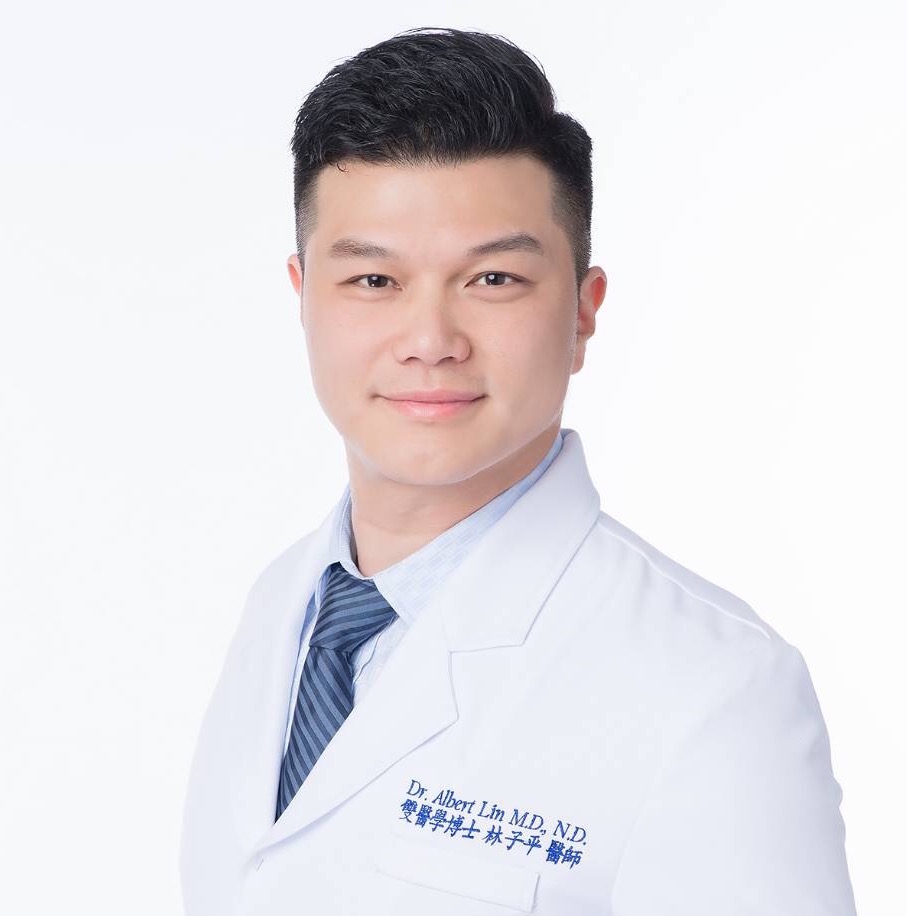 Dr. Albert Lin is a licensed naturopathic physician with a solid conventional medical background. He has been practicing clinical medicine for ten more years, first in conventional medicine (holistic and general care) and currently in naturopathic medicine. Understanding the principles of both medical worlds, he integrates knowledge to provide individualized sessions. His specialized practice focuses on the management of chronic illness, including digestive issues, menopause symptoms, allergy, neurological conditions, endocrine disorders, physical and emotional imbalance and rejuvenation. Optimal lifestyle recommendations for each specific condition, such as food selection, sleep and exercise, build up the fundamental basis of recovery. Supplementation, herbal medicine and hydrotherapy are also in his spectrum of practice.
In addition, he puts emphasis on Craniosacral Therapy, a subtle hands-on technique. Advanced Craniosacral Therapy is a path of treating the whole physical body, emotions, body memories, energetic blockages and learning spiritual lessons all at the same time. His interesting in Qigong and Meridian channels also brings a unique understanding of performing this technique. Healing and transformation is possible when people are willing to embrace inner wisdom with love and acceptance.
Health is a reflection of physical, emotional, spiritual, and energetic balance. Dr. Albert Lin is committed to helping people overcome obstacles to achieve this essential equilibrium.
Education
Doctorate in Naturopathic Medicine, Bastyr University, Kenmore, Washington, United State.
Doctor of Medicine, Chung Shan Medical University, Taichung city, Taiwan (R.O.C.)
Memberships
American Association of Naturopathic Physicians
California Naturopathic Doctors Association
Taiwan Medical Association
Taiwan Society of Emergency Medicine
Online appointment : click here.